'Supreme Glamour'
In my book, you will see how many fashion statements we made, even though there were no "red carpets" or fashion television shows back then.
The focus of Mary Wilson's 2019 book Supreme Glamour, the exquisite gowns worn by the Supremes were as notable as the supergroup's record-setting 12 No.1's on the Billboard charts. They were truly ambassadors for America around the world. From iconic performances on their two TV specials T.C.B. & G.I.T., to TV programs like The Ed Sullivan Show, to audiences before the British Royal Family, the Supremes' gowns, hair, and makeup left an indelible mark on culture. While Mary's collection is vast and spans all the iterations of the Supremes, to this day, many dresses have been lost to time. Although billed to the Supremes' account, the gowns were initially stored with Motown Records for safekeeping, but when Mary assumed possession of some of them, it was clear many were missing from over the years. As recently as in 2019, Mary was reunited with one of those gowns when a British vintage clothing store owner found one of Mary's lost dresses at a garage sale in France.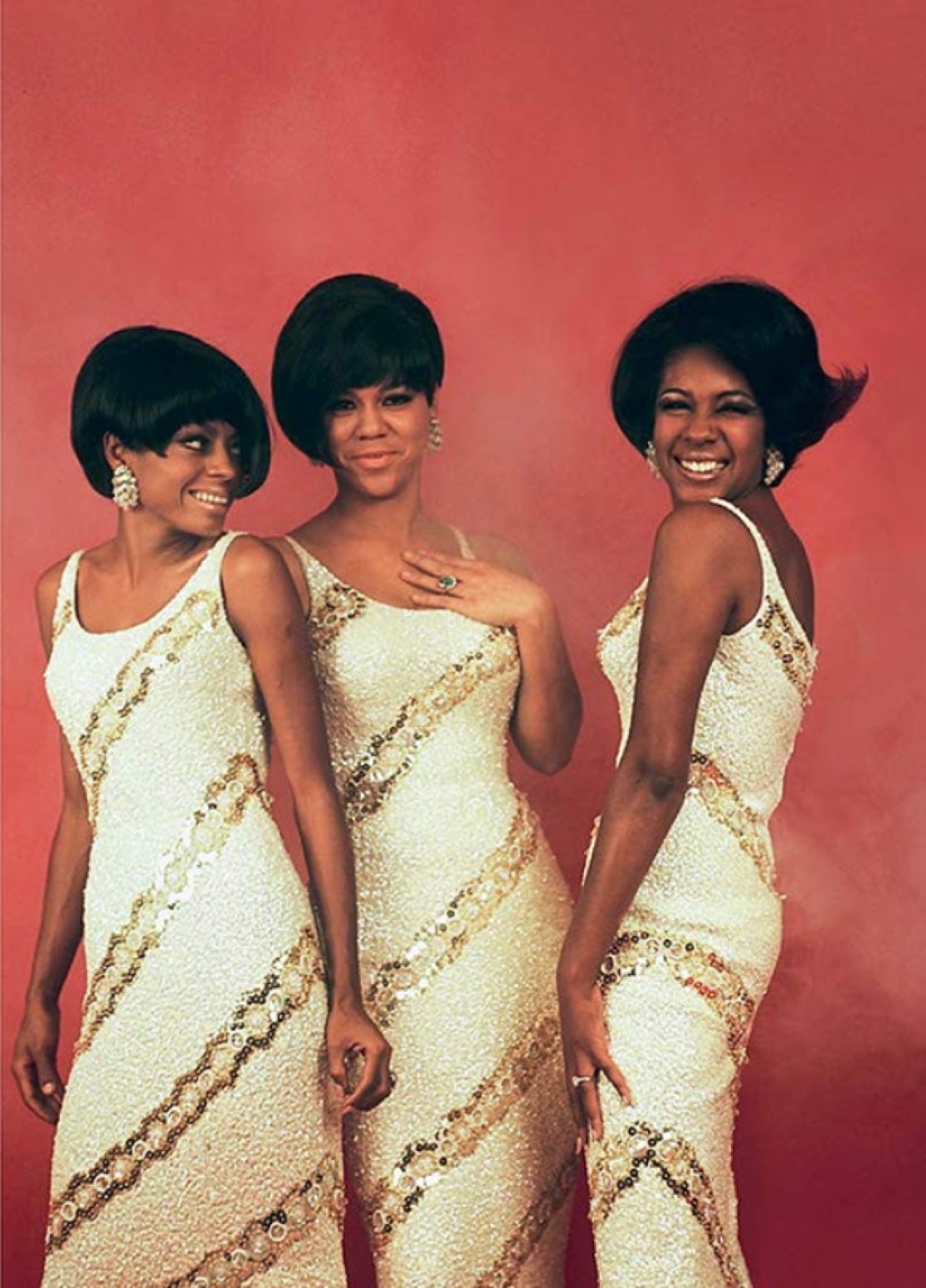 These beautiful gowns were bought & paid for by us from a small boutique on Hollywood Boulevard in 1966, while there shooting a TV show in Los Angeles.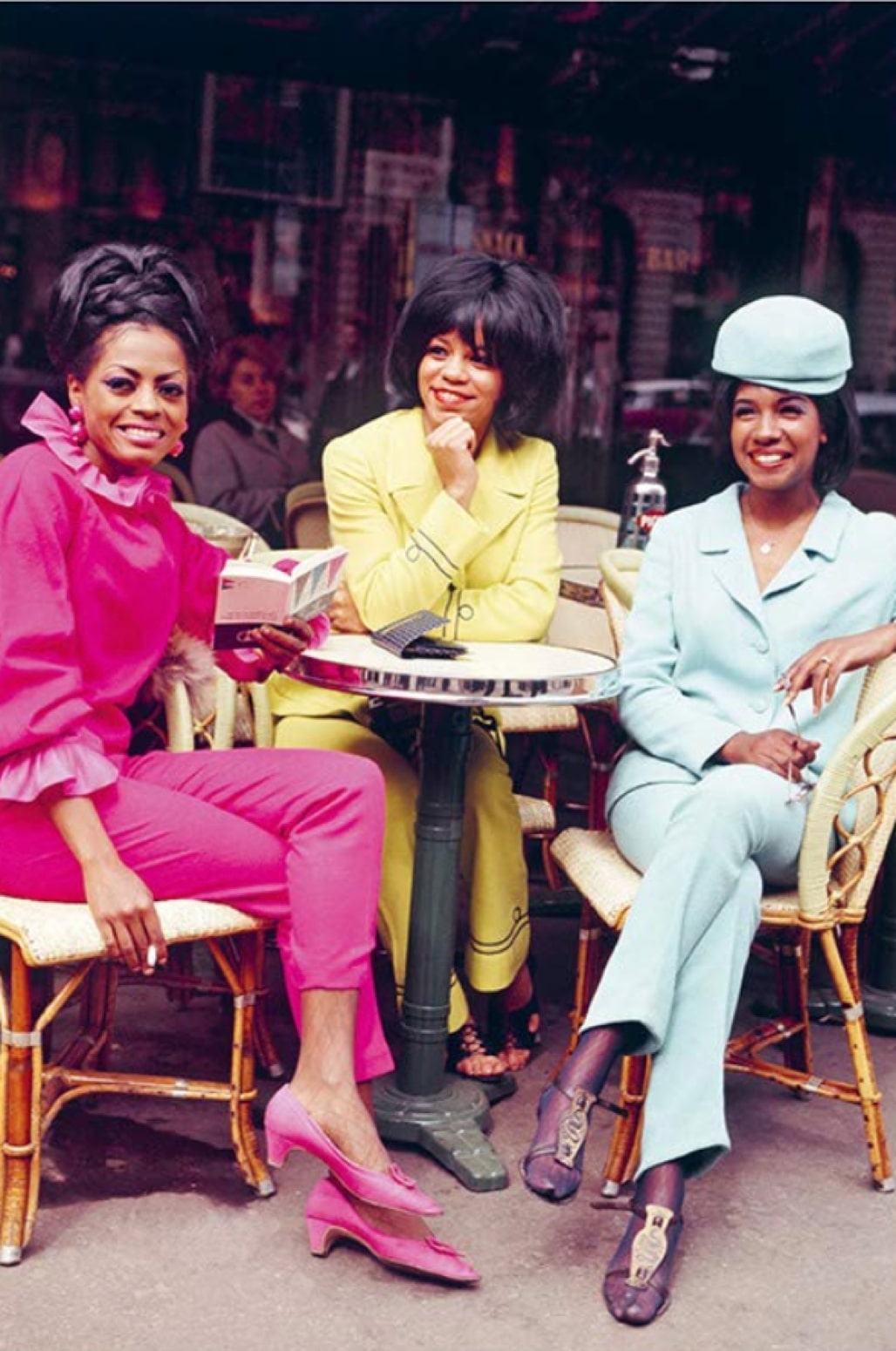 We were having so much fun in Paris that we decided to have our photographer snap some photos while we waited for our afternoon tea. All three of us were wearing our own personal clothes; that was my favorite pant outfit. I wore it a lot.
Mary Wilson's Supremes gowns collection has toured the world, both on the bodies on the Supremes themselves, as well as in finely-curated displays in prestigious exhibitions. There are other gowns found on Ebay and elsewhere, where loving fans have purchased and returned them to Ms. Wilson. Some were never found.
Reflections: The Mary Wilson Supreme Legacy Collection
(curated by the Rock & Roll Hall Of Fame and Museum)
Rock & Roll Hall Of Fame and Museum | Cleveland, OH (April-September 2004)
Albany Institute Of History & Art | Albany, NY (March-May 2005)
Detroit Historical Society | Detroit, MI (July 2005-February 2006)
Long Island Museum | Stony Brook, NY (July-October 2007)
Grand Rapids Public Museum | Grand Rapids, MI (November 2007-January 2008)
Victoria & Albert Museum | London, England (May-October 2008)
Grundy Art Gallery | Blackpool, England (November 2008-January 2009)
Birmingham Museum and Art Gallery | Birmingham, England (February-June 2009)
The Assembly Rooms | Bath, England (July-August 2009)
The Shipley Art Gallery | Gateshead, England (October 2009-January 2010)
Experience Music Project | Seattle, WA (June-September 2010)
Ukrainsky Dim | Kyiv, Ukraine (February 2011)
Misericordia University's Pauly Friedman Art Gallery | Dallas, PA (July-October 2011)
Wichita Art Museum | Wichita, KS (November 2011-January 2012)
The African-American Museum In Philadelphia | Philadelphia, PA (January-June 2013)
Legends Of Motown: The Supremes
(curated by the Grammy Museum)
The Grammy Museum | Los Angeles, CA (June 2015-May 2016)
Woody Guthrie Center | Tulsa, OK (June – September 2016)
The Grammy Museum Mississippi | Cleveland, MI (March-September 2018)
Prudential Center | Newark, NJ (October 2019-April 2020)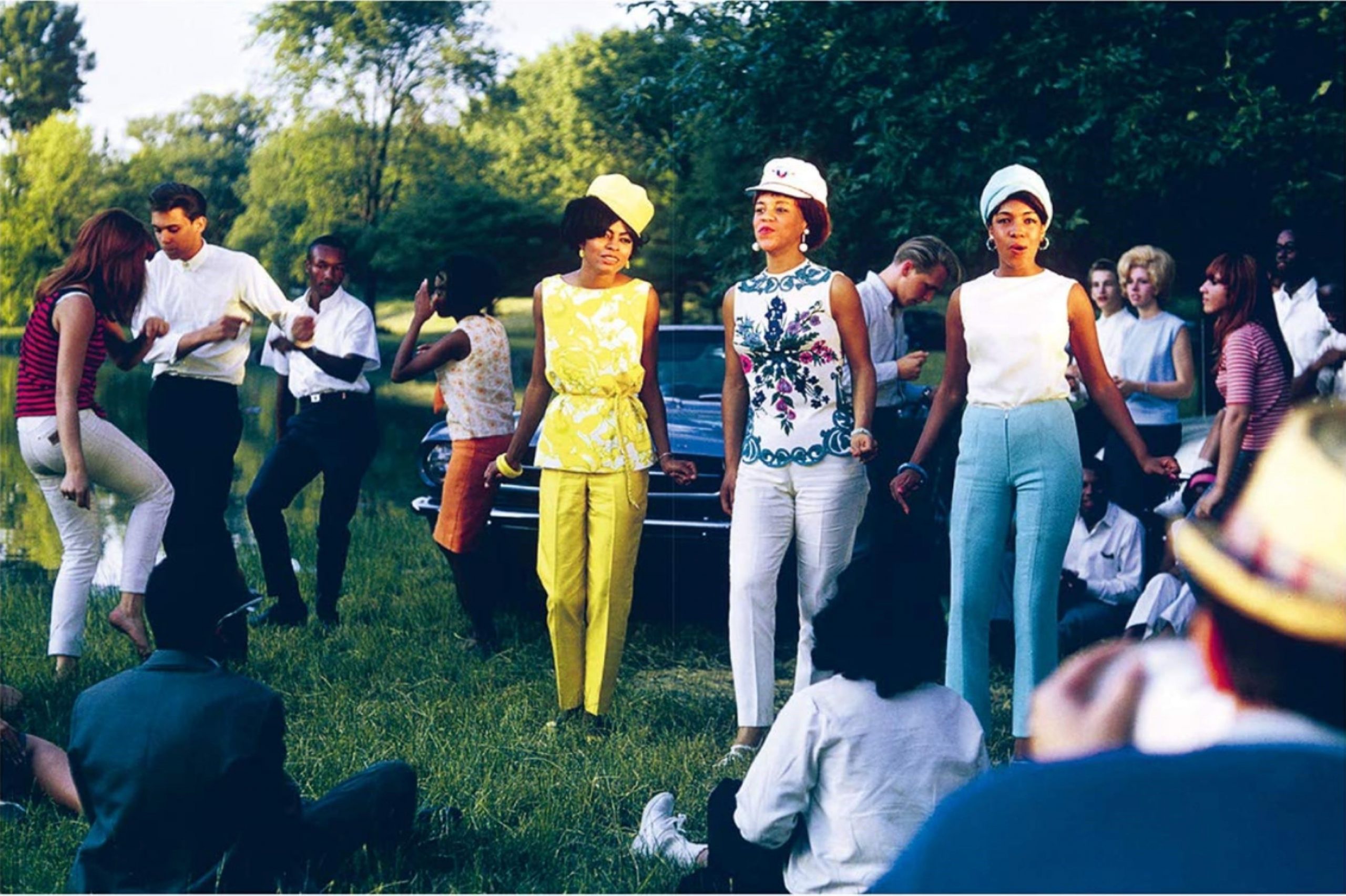 Oops! Here it is that outfit again: my favorite outfit! This was at Murray "K"'s show 'It's What's Happening,' urging the youth of America to pursue education and summer employment.
"These were [three] brown women as they had never, ever been seen before on national television… Everything about the Supremes—all those gowns, all those pantsuits, all those caps, gloves, furs, the makeup, the eyelashes, the wigs—made me believe they were speaking to me. I too could be well spoken, tall, majestic, an emissary of black folks…" –Whoopi Goldberg "We were so in demand that we constantly had to have more and more exciting high-fashion gowns to wear. Once we grew into the realm of beaded and sequined gowns, the sky was the limit! Feather boas, capes, dresses with butterfly wings; we wore it all. In time, our dazzling gowns became as famous as our Motown hits." -Mary Wilson, in Supreme Glamour. Click the images below for more information on each featured gown.
Order Supreme Glamour HERE.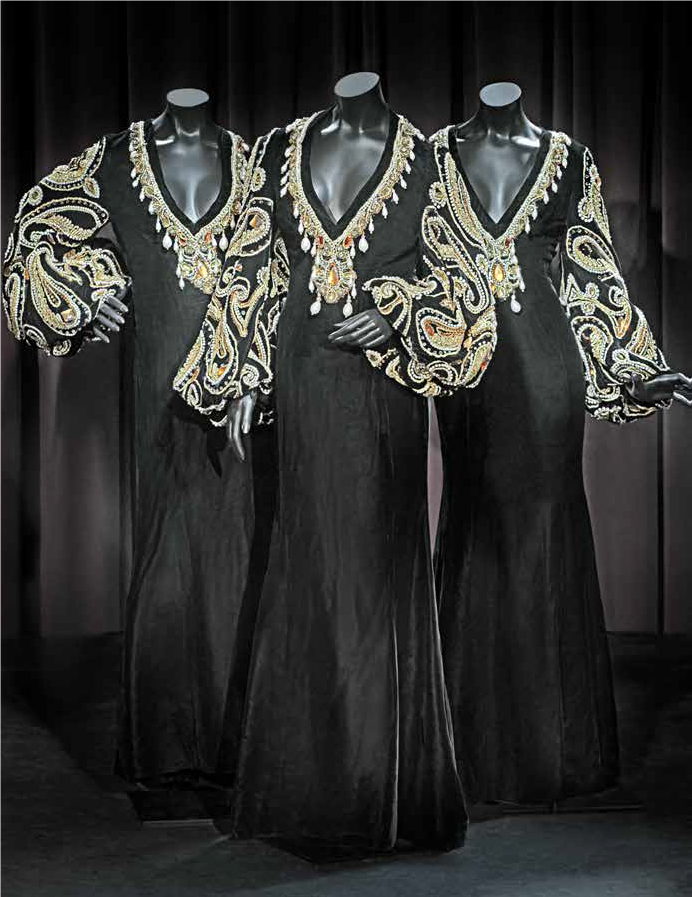 "Black Butterfly" – Viscose/rayon velvet; gilt thread creates an embroidered paisley design accented by pearls, teardrop fringe, multi-faceted jewels, and glass pearls.